Making Sense of MT and ASD by Megan Martin, MA, MT-BC
Music therapy has often been utilized with individuals with Autism Spectrum Disorder (ASD). But, why? When most people imagine using music for individuals with ASD, they think of simply listening to music, or learning an instrument. What music therapists use to provide a successful experience for a person with ASD is much more involved and intricate. It's not just listening to music- it's listening to the words, internalizing the rhythm, learning to adapt to sound sensitivities, and feeling the extra-sensory vibrations of the speakers. Learning an instrument can be used, and as music therapists we have special tools to adapt lessons for individuals that need a non-traditional method for learning. We use large note music, color coding systems, adaptive instruments, and most importantly- the patience to go at a slower pace than a traditional student. In addition to active music listening and adaptive music lessons, there are several interventions we use such as: movement to music, instrument manipulation, song writing, lyric analysis, group music therapy, and guided relaxation with music. We also use a PECs board to help organize the session plan and to provide a visual aid for transitioning through the entire session. And lastly, the most important part of any session- meeting the client where they are. We use the iso-principle to reach the client where they are and use all of our tools to change behavior.
Here are common goal areas for Individual Music Therapy Sessions for clients with ASD:
· Socialization
· Cognitive Learning
· Language Skills: Receptive and Expressive
· Emotional and Creative Expression
· Sensory Stimulation
· Reducing Self-Stimulation
· Fine and Gross Motor Skills
· Relaxation
Take a look below at just a few methods we use!
Whether it's individual music therapy, a group setting, or adaptive lessons, music therapy has proven effective time and again beneficial for children with Autism. Consider adding it to your child's treatment plan! And, let us know what you think!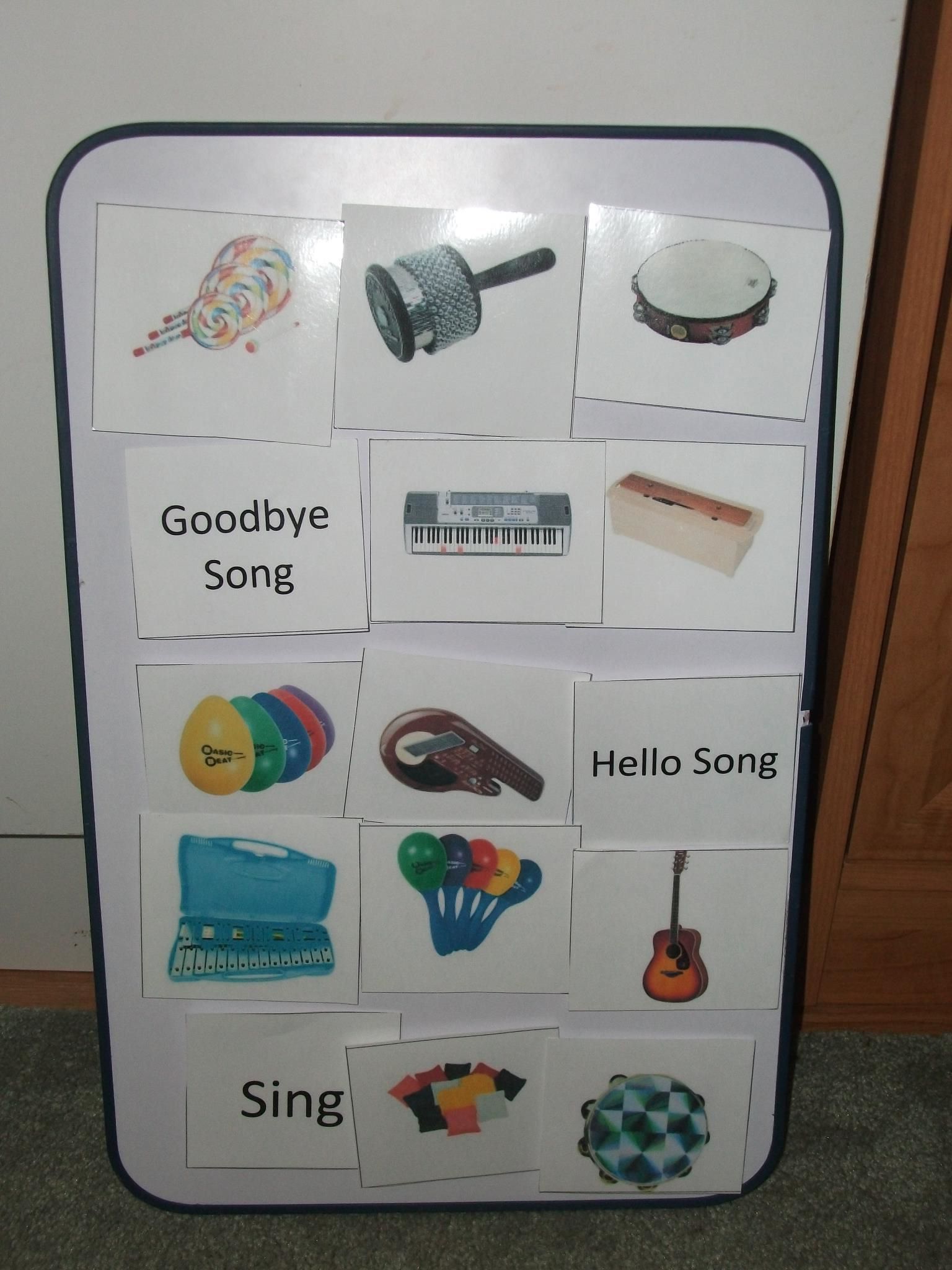 We allow the child to decide the flow of the session to help with transitions.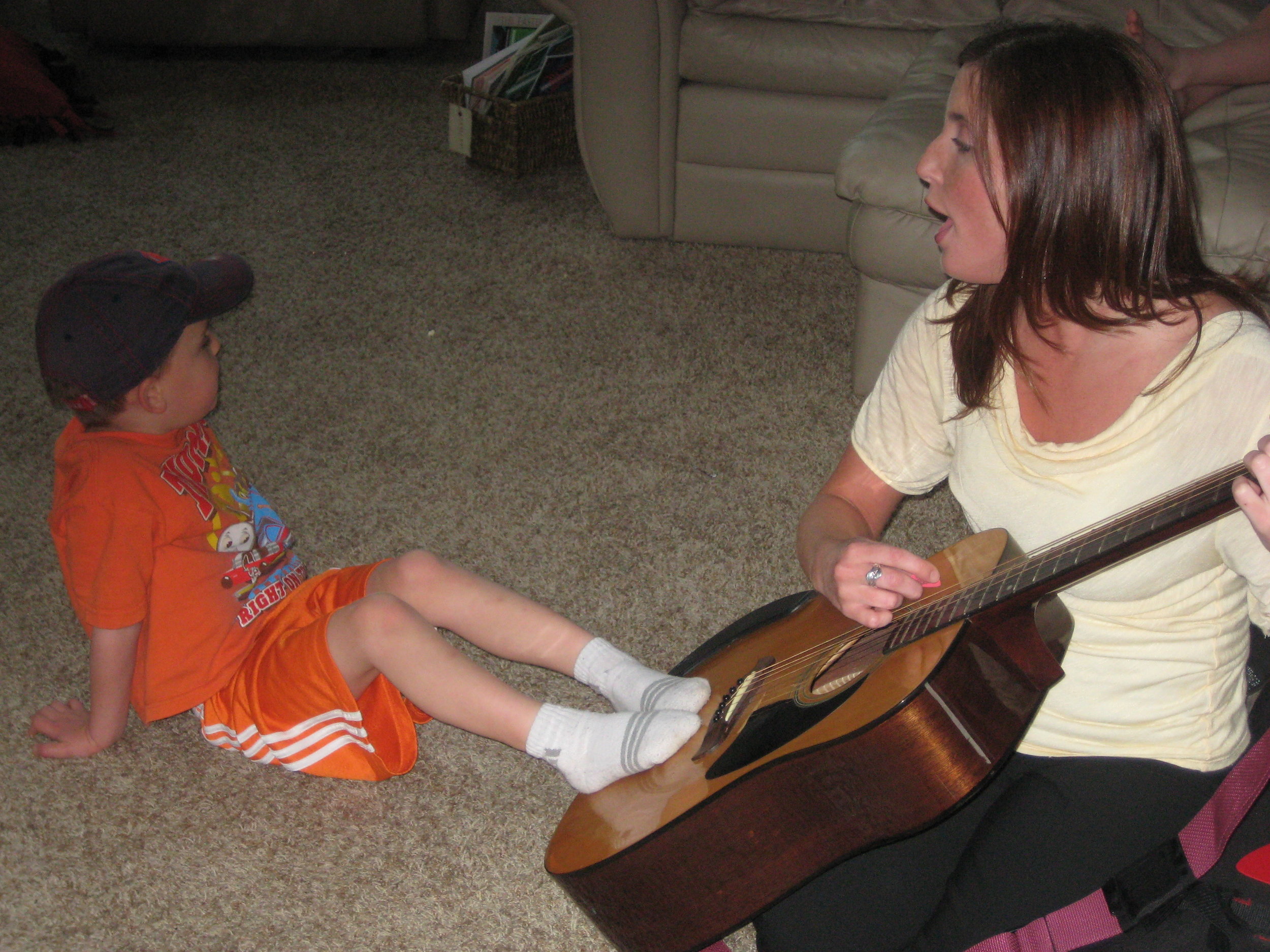 Sensory Stimulation: Feet on the guitar allows the child to hear and feel the music.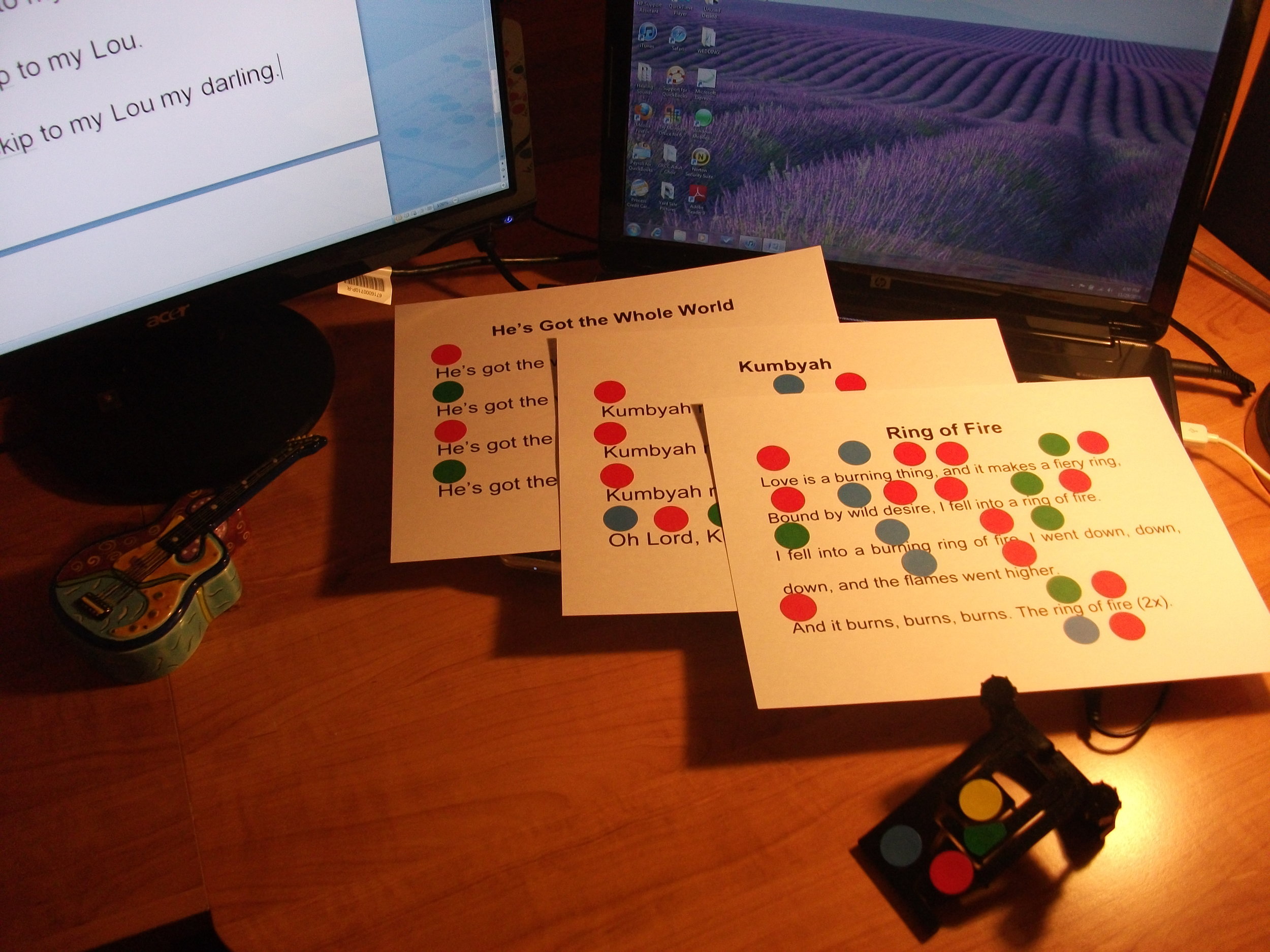 Non-traditional learning methods- color coding/adapted guitar device